Recommended daily- 12M 14M 16M 18M Cherry picker truck SINOTRUK HOWO
date:2022-11-23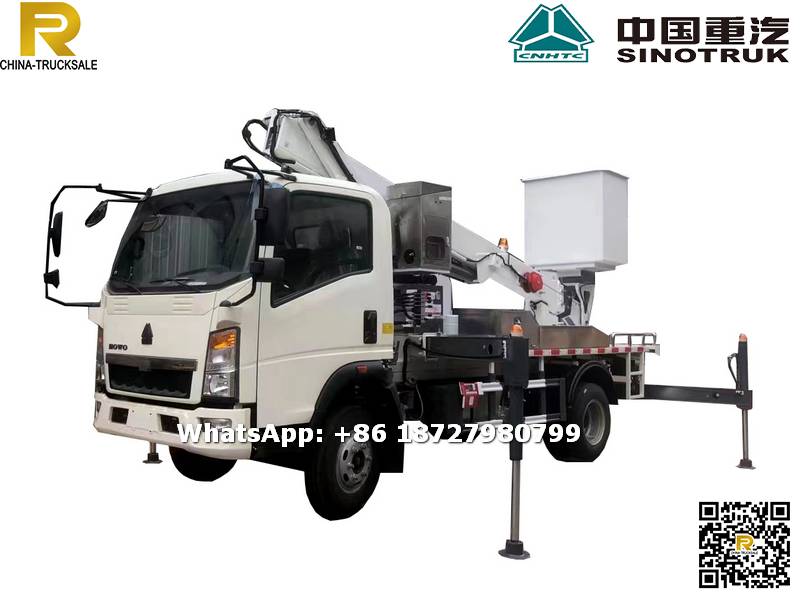 ---
12M 14M 16M 18M 20M 23M 26M 28M Cherry picker truck SINOTRUK HOWO (also called 18M Cherry picker, 16M aerial platform truck, 14M hydraulic aerial cage truck, 12M propelled Articulated Booms truck,

Man Lifter truck, 20M aerial work platform truck, Telescopic boom aerial platform truck, SINOTRUK HOWO Aerial platfrom truck, hydraulic beam lifter, hydraulic aerial platform vehicle, aerial boom lift, aerial bucket truck, overhead working truck, sky lift truck

).mainly used for the street lights maintenance, high-rise building maintenance, cleaning, maintenance, also used for elevator installation, ship repairing and cliff homework, etc, is essential to the construction machinery.
---
1. According to boom type,there are telescopic boom aerial platform truck and folding boom aerial platform truck.
2. According to working height ,there are 12m ,14m,16m,18m,20m,22m, 24m,26m, 28m,32m,45m aerial work platform truck.
---
★★★★★Product Parameter:
12M 14M 16M 18M 20M 23M 26M 28M Cherry picker truck SINOTRUK HOWO

Vehicle name

Aerial working truck

Brand:

SINOTRUK HOWO

Outline size(L×W×H) (mm)

6200*2200*3300

color:

optional

Rated load(kg)

/

Empty mass(Kg):

6500

Total weight (kg)

7300

Emission standard

Euro 2

Engine Information

Power

116HP/3760CC

type

Diesel engine

Chassis Information

Wheelbase(mm):

3360

Axle load(kg) F/R

2750/4550

Tire

7.00R16

Max speed (km/h):

95

Front suspension(mm)

1032

Rear suspension(mm)

2048

Front track(mm)

1506

Rear track(mm)

1466

Approach angel(°)

19

Departure angle(°)

13

Steering

Power Steering

Brake

Air brake

Cabin

Straight head ,single row ,2 people

Special function

Max. working height(m)

12M 14M 16M 18M 20M 23M 26M 28M

Turning angle°(°)

360°

Bucket capacity(kg)

200kg

Bucket material

Stainless steel

Configuration

1. Electric and manual control. With remote control system.

2.Hydraulic lifting system: 360°rotation; Equipped with X+H Type hydraulic legs ,Good stability; simultaneous or independent operation, suitable for a variety of conditions.

3. The vehicle electric appliance adopts CAN control system ,Automatically adjust balance Bucket and 360°rotation, Rust-resistant Stainless steel bucket, steady lifting, truck body more stable.

4. Equipped with Emergency power unit and cylinder locking function , more safe.

Trade terms

Quote Lifetime

30days (we promise the quote is effective in the lifetime!)

Payment terms

40% by T/T in advance, 60% by T/T before delivery

Deliver time

15 workdays

Package

waxing
---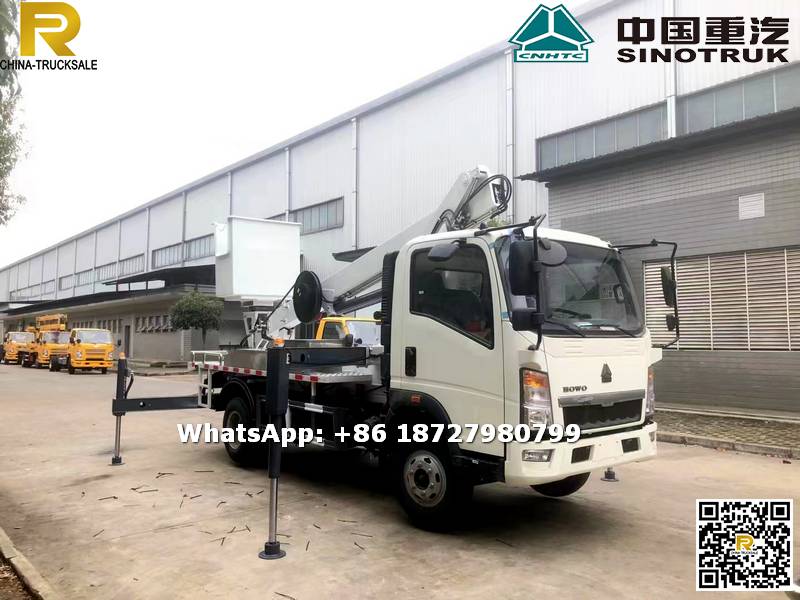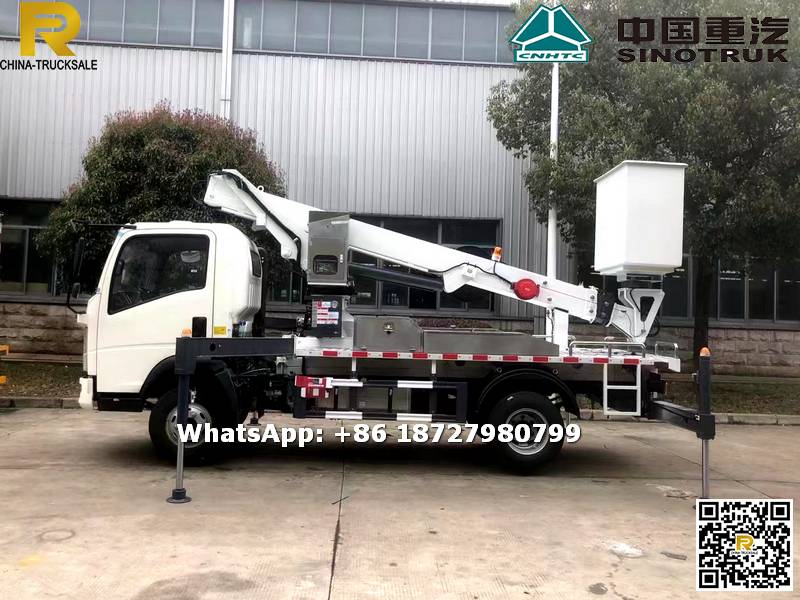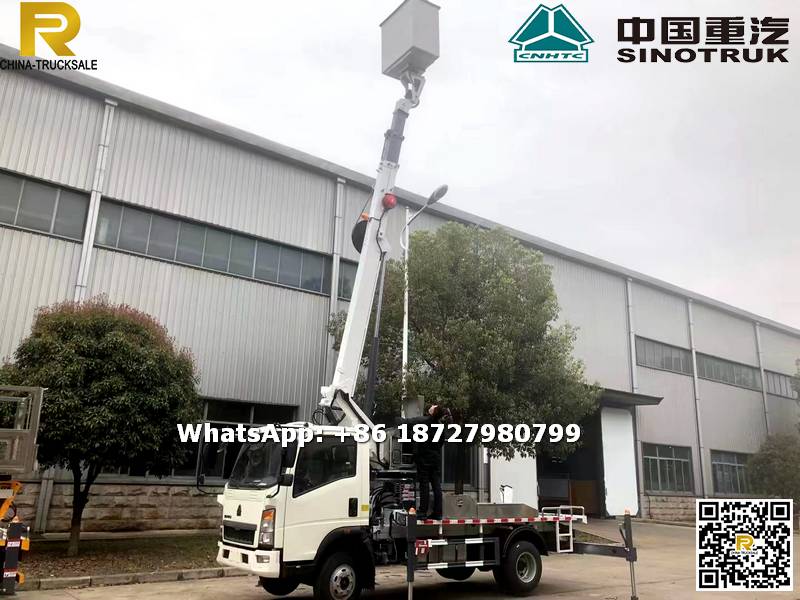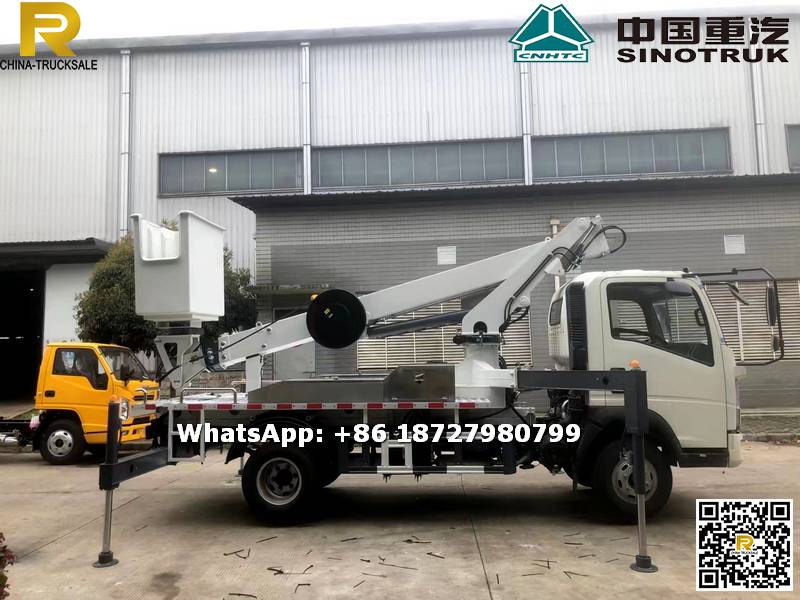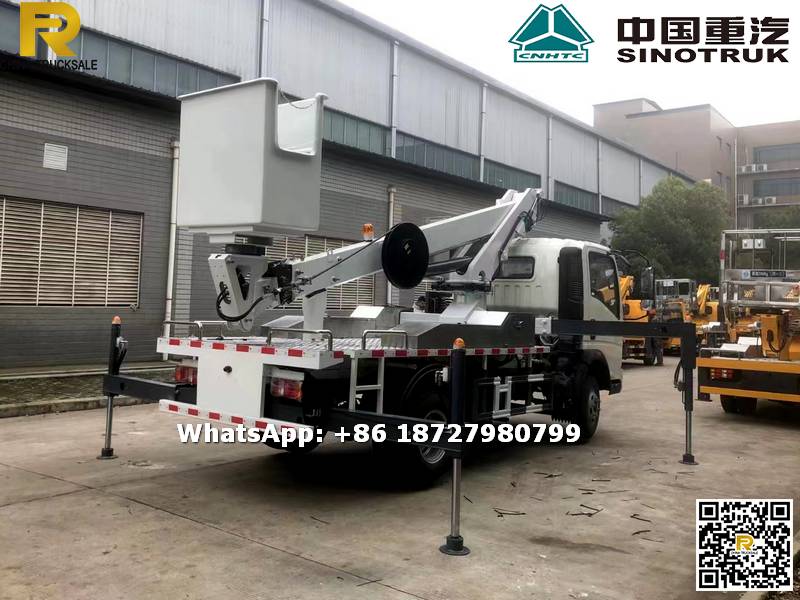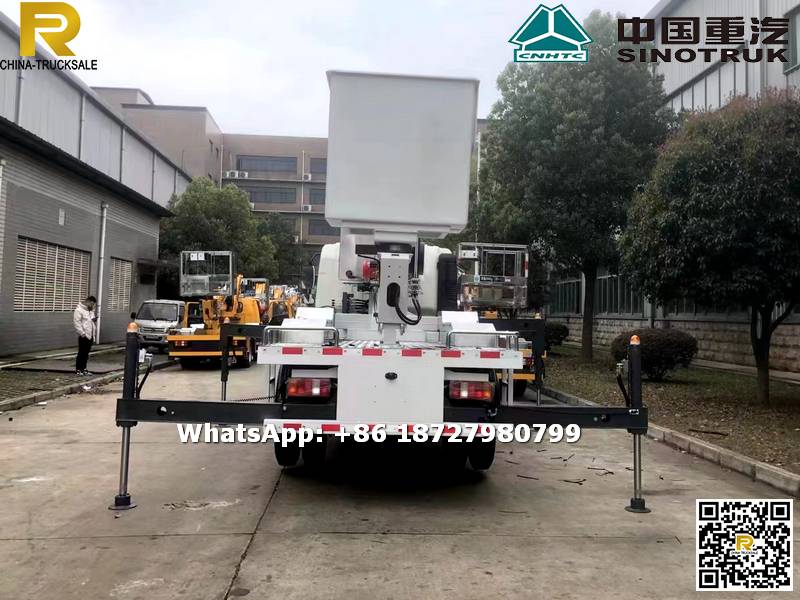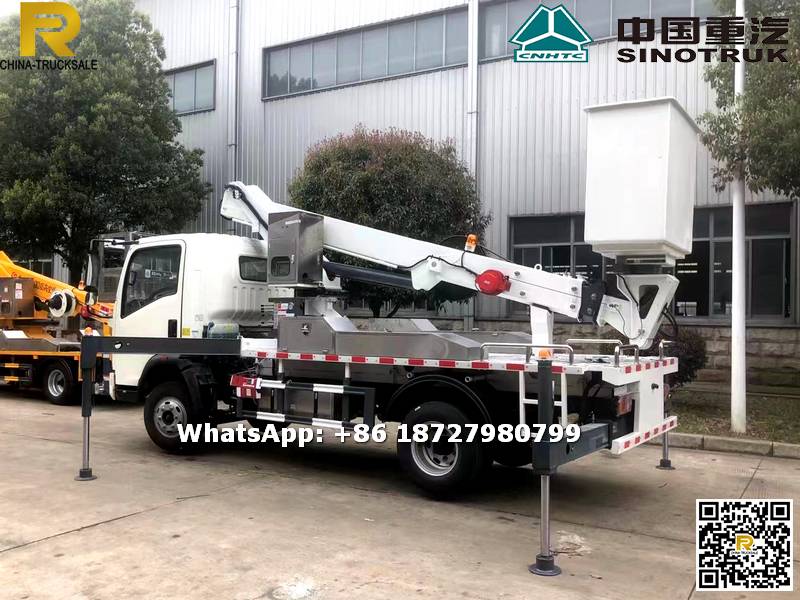 ---
If you are interested in any product of our company, don't hesitate to contact me, the best service is waiting for you !

Sale manager: Mr.Darwen

My WhatsApp / Wechat: +86 187 2798 0799

My SKYPE: hbjndarwen

My email: hbjndarwen@hotmail.com

My website: https://www.china-trucksale.com/

ADDRESS: Xingguang Industrial Park ,North Outskirt ,Suizhou,Hubei,China