★★★★★FunctionAnd Introduction:
Famous brand FOTON OLLIN 8CBM compactor garbage truck (also called FOTON compactor garbage truck, 8tons rubbish truck, refuse collector, garbage collector truck, compressed waste truck, garbage compactor truck, compression garbage truck, waste compactor truck, compactor garbage truck, rubbish truck, bin lorry, waste collection vehicle ). widely used in daily rubbish transport ,and can be loaded garbage compression, crushing, its density, shrinkage, greatly improve the efficiency of garbage collection and transportation.
★ Optional 240L(single box,Double barrel) lifting tilting mechanism,You can also choose other types of ground hopper loading mechanism.
★ There are two sets of manual and automatic control Method, the operator can control the cabin or in the middle of the back side Truck, very convenient and effective.Emergency braking device stops working button.
★ Garbage body with a frame design, elegant appearance, solid structure, Large effective capacity.
★ With a special collection box, sewage Direct access during compression cesspool that Effectively prevent secondary pollution caused by sewage leaks.
★ Hydraulic system design, realization truck garbage compression function, which is to improve the compression The compression ratio up to 1:3, the garbage can reach more than 600~800 kg/Compressed cubic meters.
---
★★★★★Our Service And Advantage :
※ We are professional special vehicle manufacturers , we can help our clients customize these trucks ,meeting the personalized requirements of different customers.
※ Types of garbage truck: garbage compactor truck , swing arm garbage truck,hook arm garbage truck ,dump garbage truck,sealed garbage truck,self-loading garbage truck,car detachable type garbage truck,etc
※ The warranty period of all our products is one year ,and provide the instruction manual ,operating video and spare parts for lifetime.
※ We are cooperation with almost all the chassis suppliers ,so that our customer can choose the most suitable truck,OptionalBrand: SINOTRUKHOWO,FOTON,FORLAND,ISUZU,NISSAN, JMC,JAC,DONGFENG, NORTH BENZ,C&C ,MERCEDES BENZ,FAW,FAC,IVECO,KAMA,SFC,etc
※ Use famous chassis ,through the ISO9001 ,CCC certification , quality assurance.
★★★★★Product Parameter:
Famous brand FOTON OLLIN 8CBM compactor garbage truck

Vehicle name

Compactor

Garbage truck

Chassis:

FOTON

Outline size(L×W×H) (mm)

7580 *2370*2850

Container volume:

8-9CBM

Rating mass(kg)

/

Empty mass(Kg):

5700

Full mass(kg)

12495

Emission standard

Euro 3

Engine Information

Model

YC130-33

Type

Diesel engine

Power

130HP

Brand

YUCHAI engine

Chassis Information

Wheelbase(mm):

3800

Axle load(kg) F/R

3950/8545

Tire

8.25R16

Max speed (km/h):

95

Front suspension(mm)

1165

Rear suspension(mm)

2460

Front track(mm)

1750

Rear track(mm)

1680

Approach angel(°)

22

Departure angle(°)

14

Steering

Power steering

Brake

Air brake

Cabin

Straight head 1 row ,allowable 3 persons

Special function

Bucket capacity(L)

8000-9000L

Filling work cycle time (s)

15-20

Trade terms

Quote Lifetime

30days (we promise the quote is effective in the lifetime!)

Payment terms

30% by T/T in advance, 70% by T/T against the copy of Bill-of-Lading.
★★★★★Product Display :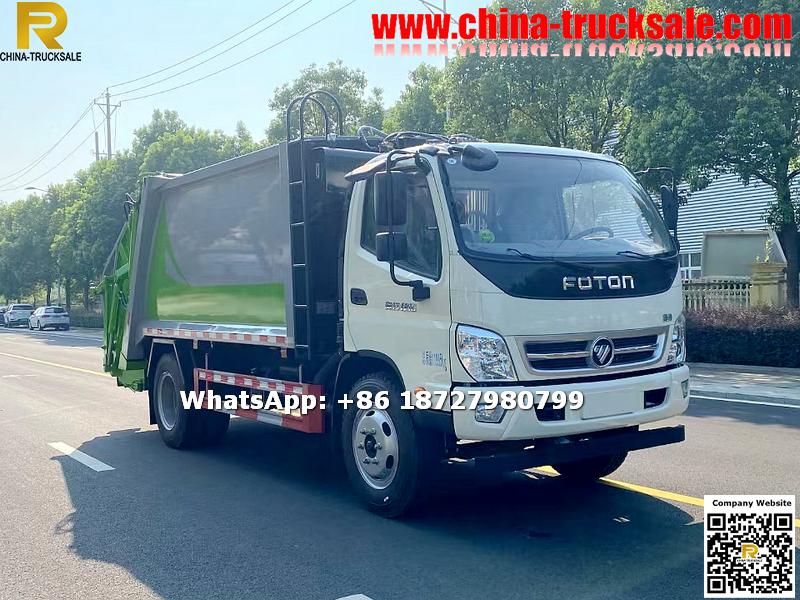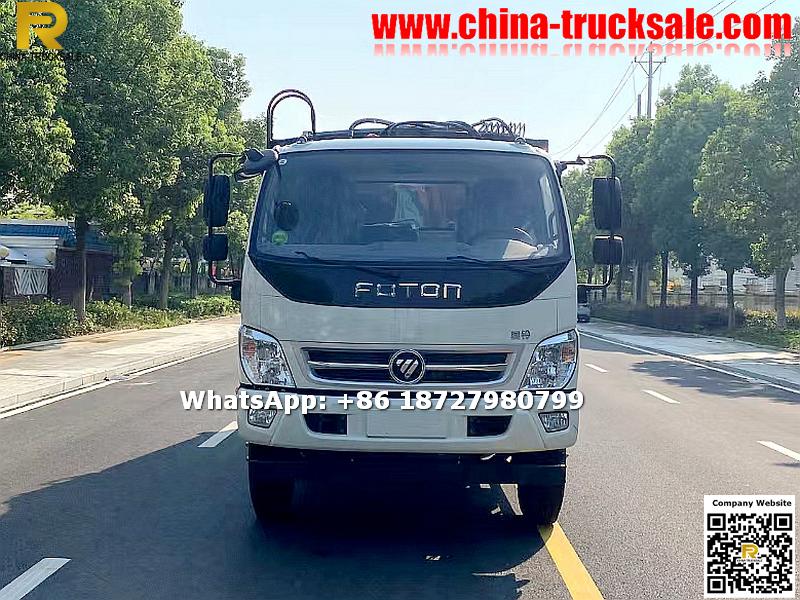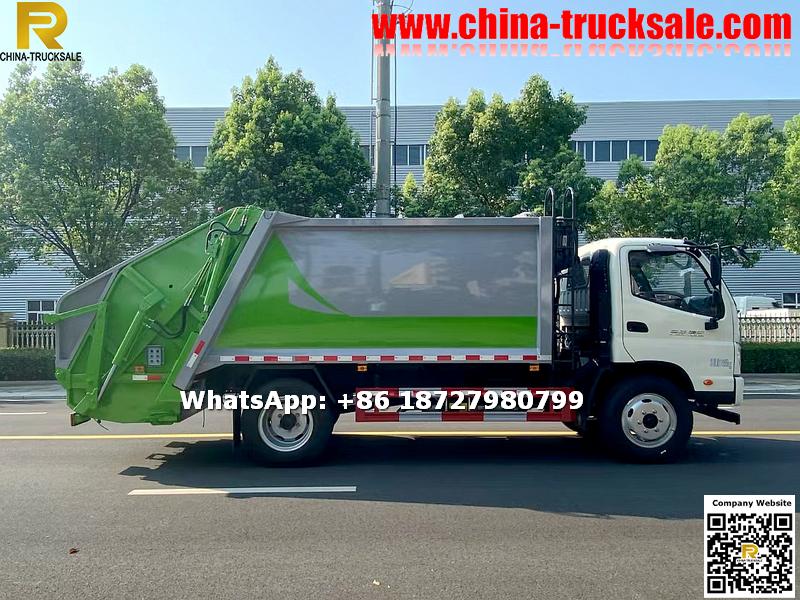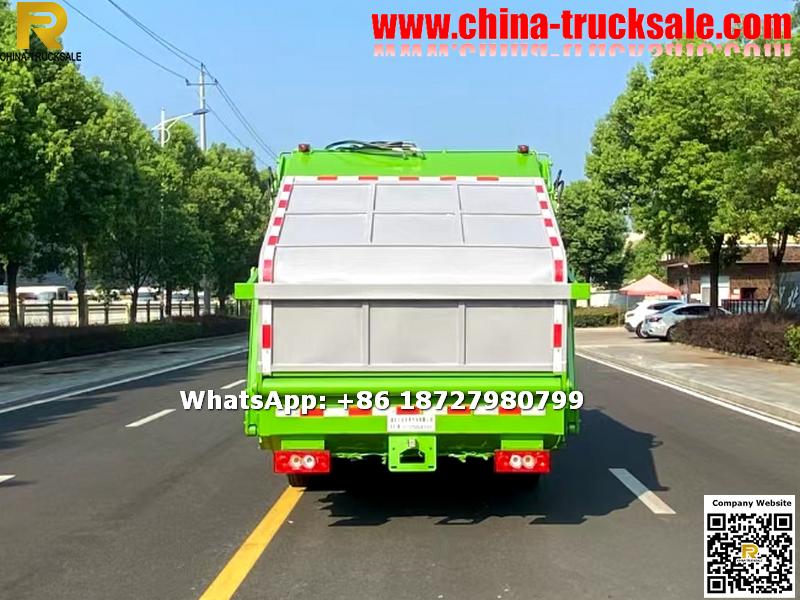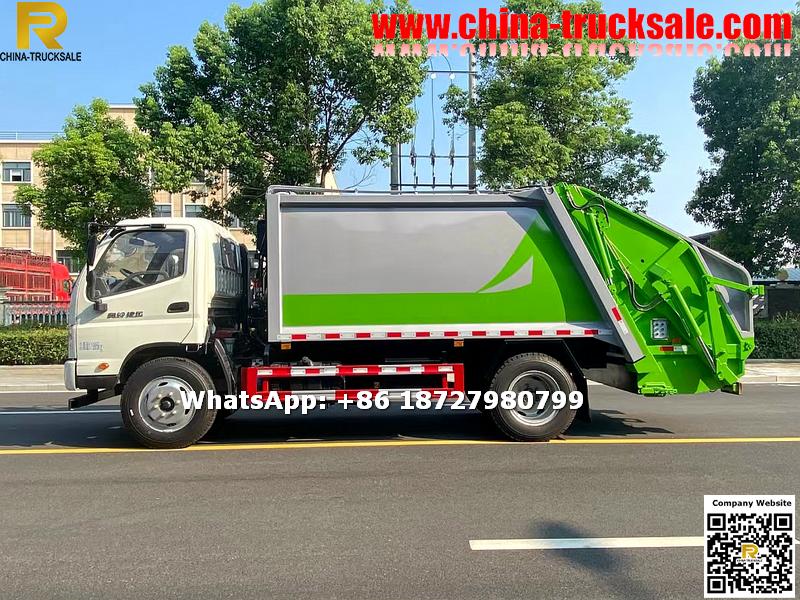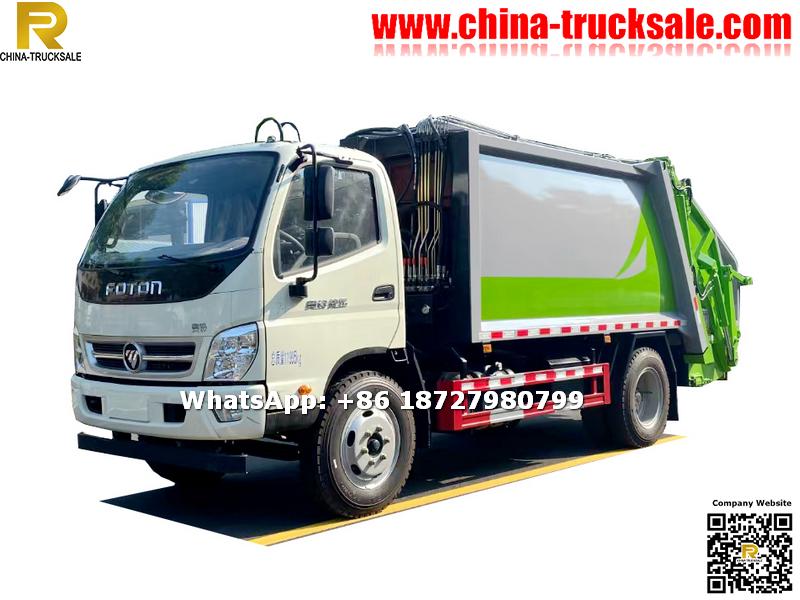 ★★★★★FAQ PARTS :
Q: How about Packaging?
A:In general , these trucks will be waxing before deliver to port ,and we can also package vehicles
according to your request.
Q: How about shipping ?
A:Big size trucks always shipping by RORO or bulk ship or flat bed container or open top container ,small type can shipping by container ,please contact us to get a shipping quotation.
Q:How about the warranty?
A: One year
Q: Do you have ISO certificate ?
A: Yes , we have ,please contact us to get our certifications.
Q: How about the delivery time ?
A: Most of our trucks are all have in stock ,we can delivery to you within 7 days ,if specially ordered ,we always need around 30 days for production.
Q: How about your product After-sales service system ?
A: Our main export country have accepted after-sales service, some of country used the third
department service.
Q: Do you accept Custom orders ? What's your MOQ order?
A: Yes,we do ,our MOQ is 1set.
Q: What's the payment terms ?
A: By T/T or L/C at sight.
Q: Which country do you have exported to ?
A: We have exported to many countries,such as Albania,Algeria,Angola,
Afghanistan, Congo,Cameroon,Chile,Cuba,Guinea,Indonesia,Iran,Iraq,Jamaica,Jordan,Kenya,
Kuwait,Kazakhstan,Uzbekistan,Tajikistan,Turkmenistan,Laos,Libya,Malaysia,Maldives,Mexico,
Morocco,Myanmar,Mongolia,New Zealand,Nigeria,Peru,Philippines,Qatar,Saudi Arabia,
Singapore,Sudan,South Sudan,Tanzania,Thailand,Togo, Tunisia,Venezuela,Zambia etc.

If you are interested in any product of our company, don't hesitate to contact me, the best service is waiting for you !

Sale manager: Mr.Darwen

My WhatsApp / Wechat: +86 187 2798 0799

My SKYPE: hbjndarwen

My email: hbjndarwen@outlook.com

My website: https://www.china-trucksale.com/

ADDRESS: Xingguang Industrial Park ,North Outskirt ,Suizhou,Hubei,China